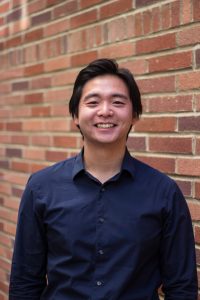 Aaron is a sixth year clinical psychology graduate student. He is currently completing his internship at the West LA VA.
Research Interests: Aaron is broadly interested in cognitive and motivational processes underlying the development and maintenance of addiction, with an emphasis on tobacco and alcohol. He is currently pursuing research on affective and trait moderators of responses to experimental substance use paradigms.
Hobbies: Aaron's hobbies include billards, fishing, and spontaneous naps.
Aaron's Take on Los Angeles: "My favorite part of LA is having the mountains and beaches so close to urban areas. "
View Aaron's CV here.