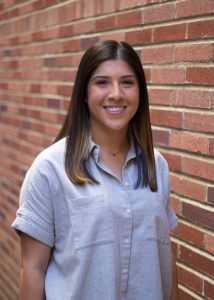 Alex is a sixth year clinical psychology graduate student. She is currently completing her clinical internship at the West Los Angeles VA.
Research Interests: Alex is broadly interested in studying the etiology and motivational processes underlying the co-use of alcohol and cannabis, with the goal of enhancing treatment options by integrating neuroscience, pharmacology, and behavioral intervention.
Hobbies: Alex enjoys watching and playing sports, especially soccer, trying new foods, and spending time with family, friends, and her puppy Luna.
Alex's Take on Los Angeles: "It's home! I can't imagine being anywhere else."
View Alex's CV here.