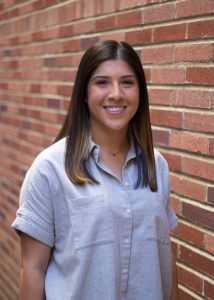 Alex is a third year clinical psychology graduate student.
Research Interests: Alex is broadly interested in studying the etiology and motivational processes underlying substance use disorders, specifically alcohol use disorder, with the goal of enhancing treatment options by integrating neuroscience, pharmacology, and behavioral intervention.
Hobbies: Alex enjoys watching and playing sports, especially soccer, trying new foods, and spending time with family, friends, and her puppy Luna.
Alex's Take on Los Angeles: "It's home! I can't imagine being anywhere else."
View Alex's CV here.