Jessica Jenkins, MS
Project Director
Jessica has worked in the field of addictions research for over 15 years. She received her BS in Psychology from the University of California, San Diego and completed her MS in Counseling with an emphasis in Marriage and Family Therapy at California State University, Northridge. Jessica has extensive experience in managing several large-scale clinical trials and currently oversees research activities and compliance of regulatory requirements in the UCLA  Addictions Lab. In her spare time, Jessica enjoys playing with her two children, watching movies, cooking and sleeping.
Riley Russell
Study Coordinator
Riley is a UCLA Alumni who is currently in the application process for medical school. His favorite topics of interest are psychology and biology. His other interests include cooking, hiking, rapping, snowboarding, and socializing.
Yenashi Castillo
Study Coordinator
Yenashi recently graduated from Duke University with a BS in psychology and a minor in global health. In the near future, she plans to attend graduate school for clinical psychology. Her research interests include mental health and addiction, especially in underrepresented populations. In her free time she enjoys playing the piano, going to the beach with friends, and playing with her two cats.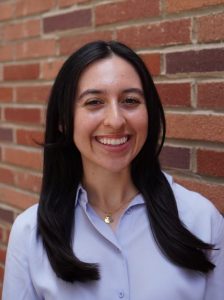 Chrislie Ponce
Study Coordinator
Chrislie graduated from UCLA with a BS in psychobiology and a BA in Spanish. She hopes to attend graduate school for clinical psychology. Her research interests include interventions for drug and alcohol addiction, and improving the cultural fit of treatments for marginalized groups, with an emphasis on Latinx populations. Her other interests include hiking, going to trivia nights, exploring LA, and spending time with her cat.