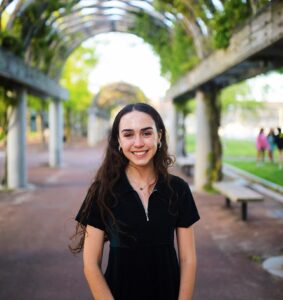 Kaitlin is a first year clinical psychology graduate student.
Research Interests: Kaitlin is broadly interested in identifying biological risk factors for differential experiences with substances leading to the development of substance use disorders (SUD). She is particularly interested in the role of inflammation both in the development/maintenance of SUDs and as a novel treatment target for SUDs.
Hobbies: Kaitlin enjoys going on beach runs/walks, trying new hiking spots, experimenting with food fermentation, and exploring farmers' markets.
Kaitlin's Take on Los Angeles: "I love the constant sunshine and ability to go on a mountainous hike, explore the desert, and spend time at the beach, all in one day!"
View Kaitlin's CV here.