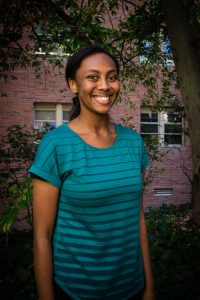 ReJoyce is a fifth year clinical psychology graduate student.
Research Interests: ReJoyce is broadly interested in the etiology and behavioral genetics of alcohol and nicotine use, mechanisms of comorbidity between these substances, and optimization of behavioral and pharmacological treatment options.
Hobbies: ReJoyce enjoys traveling, watching the Food Network, and spending time with family and friends.

ReJoyce's Take on Los Angeles: "There are an endless amount of places to get frozen desserts."
View ReJoyce's CV here.