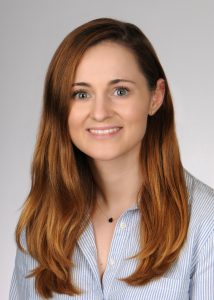 Lindsay is a second year clinical psychology graduate student.
Research Interests: Lindsay is interested in studying the development and underlying mechanisms of substance use disorders. Additionally, she is interested in combining pharmacological, neural, and behavioral measures to better understand and enhance treatments for alcohol use disorder in adults and adolescents.
Hobbies: Lindsay enjoys practicing yoga, reading library books, and exploring the city on bike and foot.
Lindsay's Take on L.A: "I like taking advantage of the countless free activities in L.A. from the museums to the beautiful hikes and the coastline."
View Lindsay's CV here.